How to choose sweater
Prefer sweaters made of natural materials. The wool is best suited for the winter season, it is great to warm the body and does not create the "greenhouse" effect.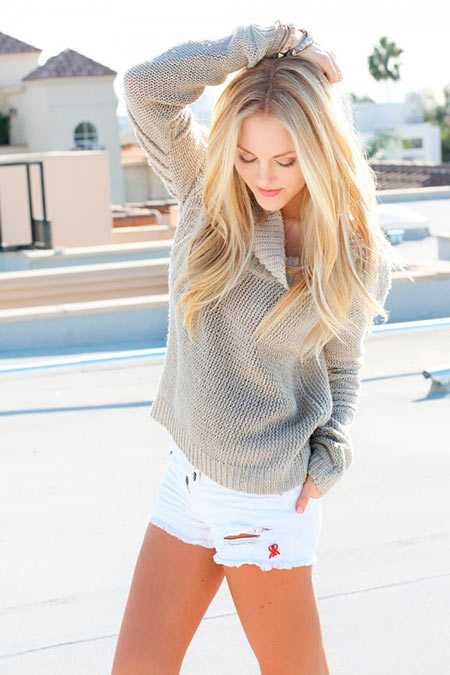 Merino - one of the best varieties of wool, but also other very well. thing cashmere is also suitable. It is pleasant to the touch, light, lies well on the figure and is suitable for outdoor activities or travel. If you appreciate the warmth and comfort, the cashmere sweater for you. However, it should be noted that its cost is much higher than others, and it is short-lived. But it depends on your taste, some people prefer to wear only cashmere. Silk and cotton are absolutely not suitable for winter. The same goes for synthetics.
Pick up the sweater strictly according to your size. He should not look baggy or too tight-fitting. Check out the sweater, which are going to buy, the presence of protruding loops of thread and lowered. The joints must be well handled.
If you do not know what shade best suits you, choose a sweater classic colors. For example: black, coffee, dark green, burgundy, dark blue, green. For those who prefer to wear light colors suit beige, milky or ivory.
Look closely to the sweater angora wool. In severe frosts this sweater is simply irreplaceable, it warms very well and has a remarkable softness. Remember that sweater "angora" quickly wears out and "slips". But in spite of this the product of angora wool is very popular. Especially if you plan to enjoy winter sports, it will suit you better than any other, because it has wonderful properties retain heat. In winter, be sure to wear a sweater with a high neck, the product also needs to be long enough, especially in women, so as not to catch a cold.
Related news
Comments