Dress in Autumn
The charm and grace of a few elegant dresses pushed functionality and usability of borrowed from the male wardrobe of trousers, and have led to the fact that on the catwalks of a huge number of models in dresses.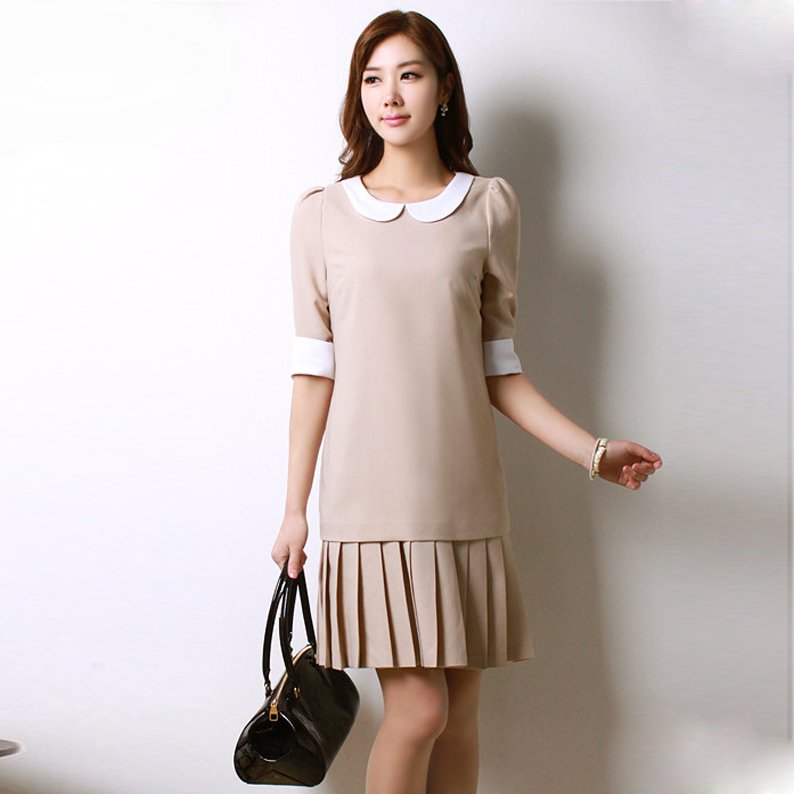 Directing trend began styles of previous eras: the designers were inspired by the fifties, when the girl's stylish outfit had to be feminine, and then emerged from the sixties and never departed from the wardrobe of the A-shaped cut. The designers paid tribute to women's desire for independence, erected on the catwalk fashion and dress in military style. The high esteem in the modern representatives of the world of design and such controversial areas as minimalism and ethnic motives, especially a bright sparkle in the Louis Vuitton collections.
His niche between the classic black and white contemporary take a little gray dress - it can be seen in many fashion designers, including at Calvin Klein, Max Mara, Michael Kors. But black is not gone out of fashion favorites - just admire strict dress long before the middle of the knee with a hollow collar provided in the line from Chloe.
midi length in general was one of 2011's most popular in the autumn of the year. But along with her to conquer podiums and beautiful models in long, flowing dresses to the floor, as well as mini dresses, requiring mandatory additions in the form of warm jackets and scarves.
Dilute the monotony of gray and black colors not only the ethnic range, but also the whole palette of beige hues, especially in various combinations, bright strokes of red and blue, as well as animal prints. Familiar leopard was forced to make room, dividing popularity with other patterns, which gives rise to countless imagination of designers.
We should also mention the popular materials today. They were the fabric symbolizing luxury: it's satin, brocade, velvet, chiffon. However, paying tribute to the capricious autumn, designers are experimenting with enthusiasm and knitted dresses, as did D & G.
Modern fashion leaves room for choice, and you can easily look stylish and accordingly the latest trends in elegant dress restrained colors and asymmetrical dress in naughty screaming tones.
Related news
Comments